I'm a graphic designer with a passion for creating delightful and engaging visual experiences.
I've had over 5 years in the industry working in-house and with clients in both corporate and studio environments. I design for print and digital platforms - from campaigns, educational material, POS, to stationery, out of home media and social/digital banners.
My real passion is for branding. I love creating unique brand experiences that tell a story and builds on brand integrity to leave a lasting impression. 
I have experience leading and executing projects from brief, to concept, through to production.
Perfectionist and detail oriented I strive for the highest quality and alway aim for balance between brand integrity, visual impact and functionality. 
I'm a learner by nature, always searching for new platforms and skills to refine my craft, and people and trends to influence me.
I'm self motivated being known for my 'never say never' attitude and positive outlook and a strong team player, believing in supporting and leaning on the team when needed and always encourage feedback.
As a kid I was an avid doodler and a maker of things.  I had a portable drawing kit that I took everywhere and a giant craft box that lived under my bed; it held all the arsenal a kid would need to make a kick-ass birthday card. 
I would enter every colouring competition I could, making my entry as tactile as possible; covering it with glitter, ribbons, fluffy balls and obsessing over colouring in the lines so it looked just perfect.
At the age of eight I was convinced I would be an artist and make things for the rest of my life.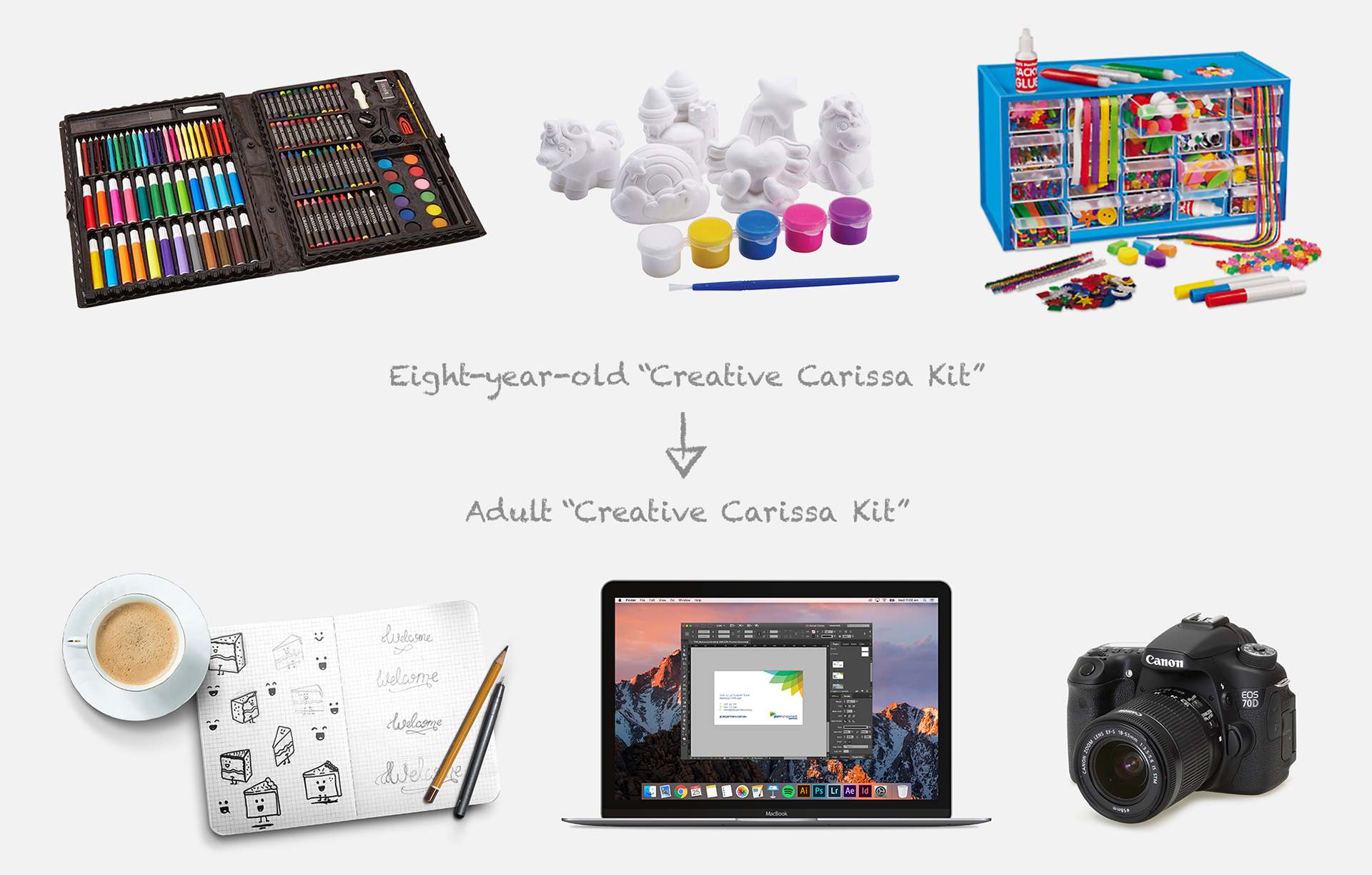 I guess not much has changed since then. 
I'm not quite a famed artist but I still doodle a lot and I am still a maker, but the best thing is that I have been able to turn my passion for creating into a rewarding career.
🗺️ Travelling  - I make sure I have a magnet from everywhere I've been. Sometimes I write about it too
goodforonegalaxy.com
✏️ Drawing - I'm at my happiest when I have my pencil and paper to doodle away on
🍰 Baking - Can pipe a mean cupcake design
📷 Photography -  You can check out some of my shots here or on Unsplash
🍴 Brunch - Love me some poached eggs and avocado!
Recently my husband and I packed up our lives in Australia and moved to New York where I'm on the lookout for an exciting team to be part of.