Maxxia Marketing Campaigns
Whilst at McMillan Shakespeare, I worked on a number of Maxxia marketing campaigns. I collaborated on the campaign strategy and visual concepts, and designed and executed the final concepts into production.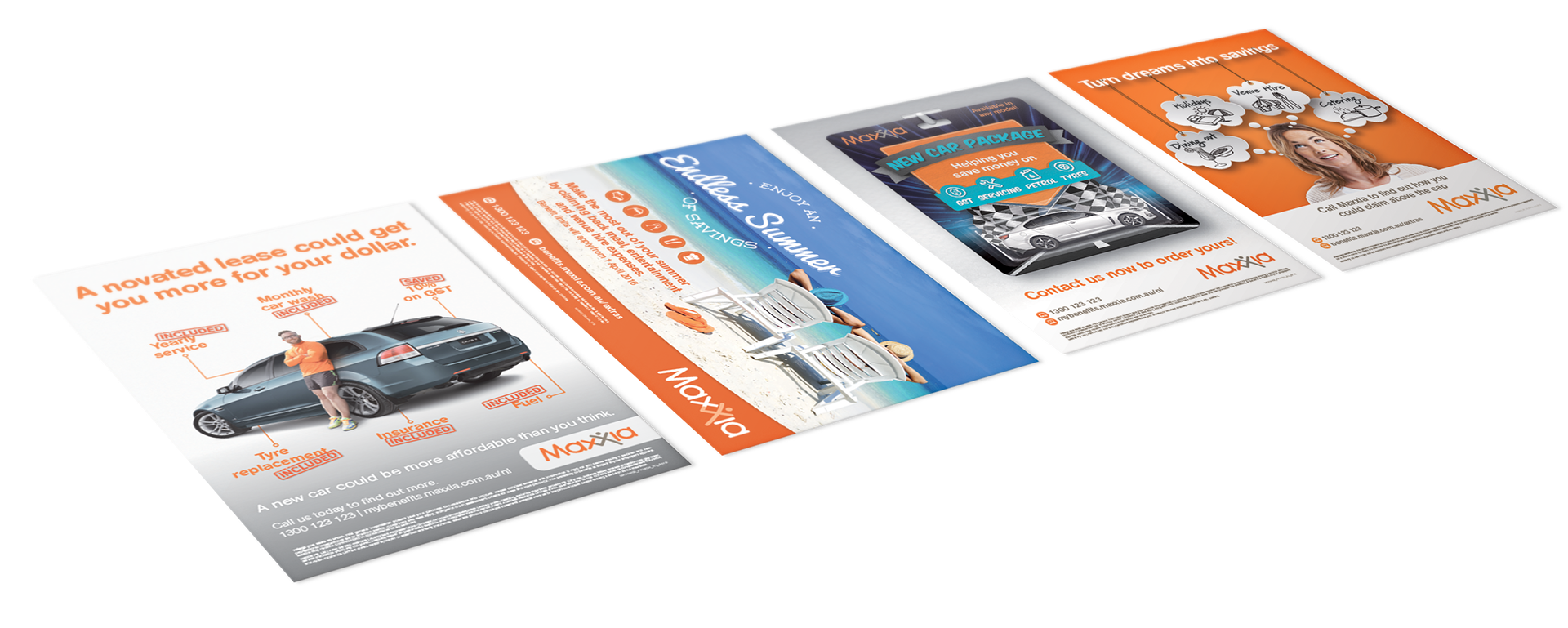 New Car Package
Aimed at customers who were familiar with Maxxia's services but needed a visual reminder about the benefits that Maxxia could provide if you leased a car through them.
We wanted to show that leasing the car you want with Maxxia, with all the bells and whistles, is as easy and as fun as picking that awesome toy car off the shelf as a child.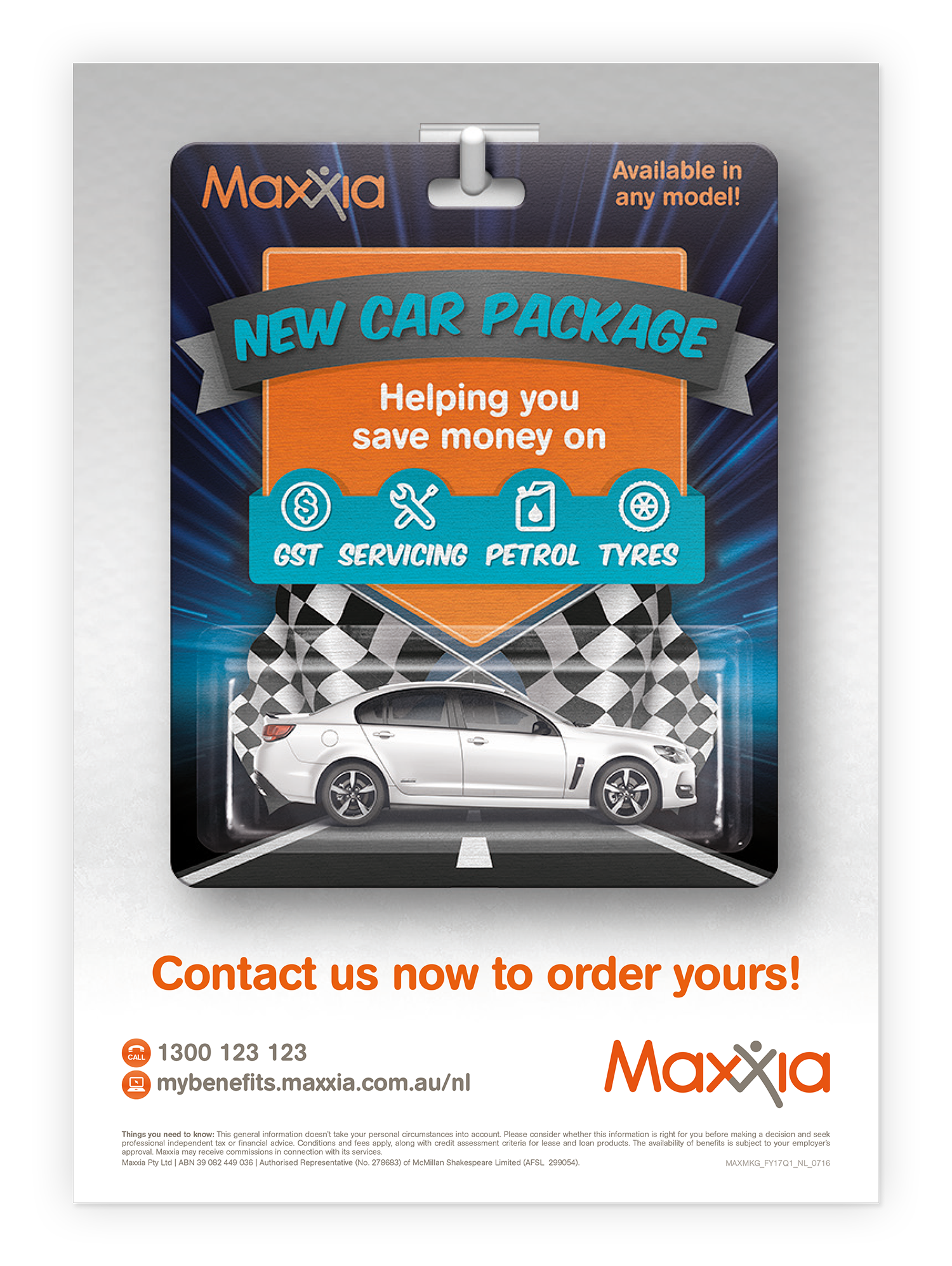 The flyer was designed to be hung from a stand so that it appeared as if it were a real toy car.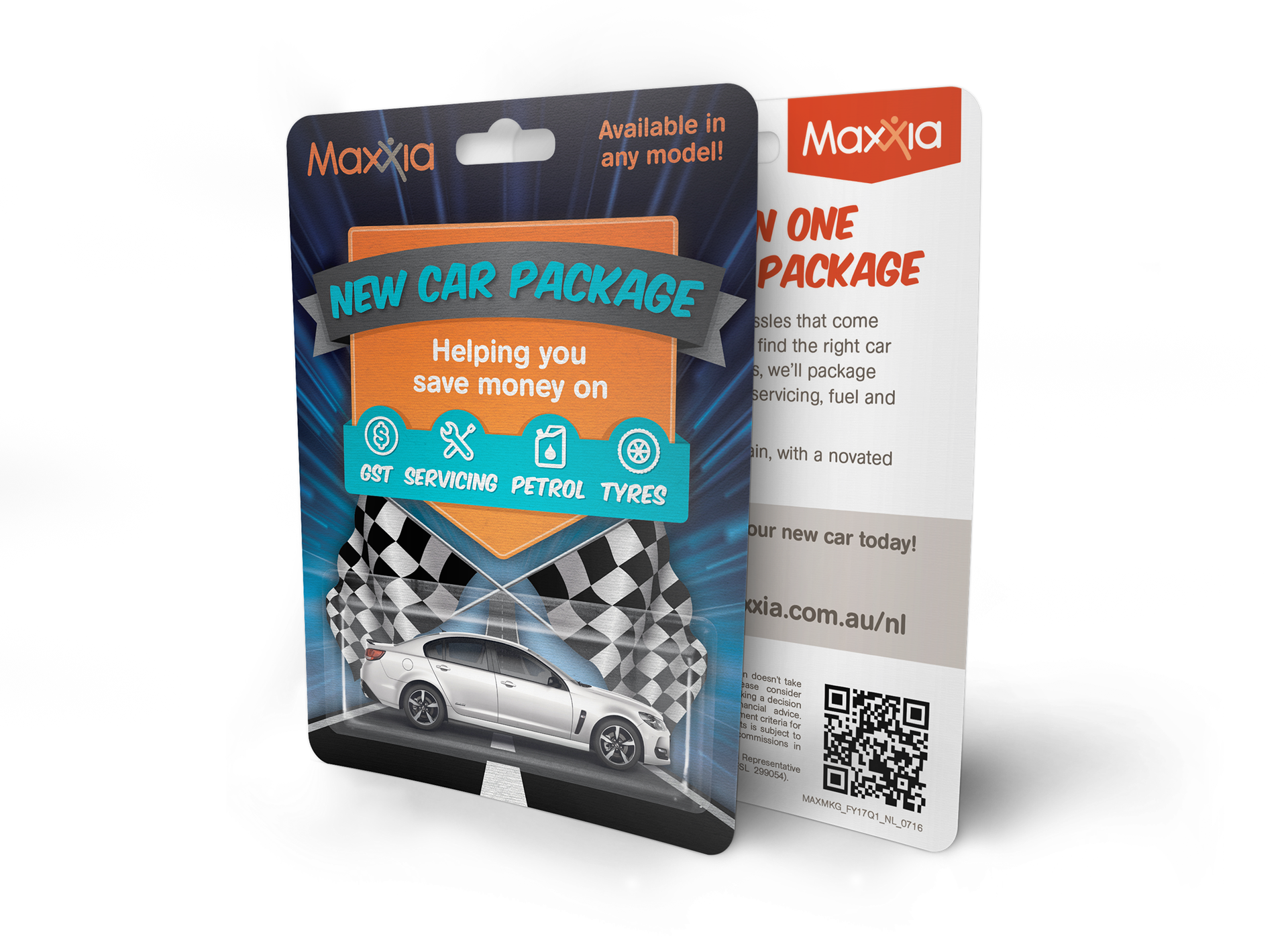 Endless Summer Of Savings
Released into market just before summer - the peak of the Australian vacation season. 
It provoked our customers to ask themselves "how can I make the most out of my summer" and the answer; making your money go further so you can have more fun by using Maxxia's workplace benefits.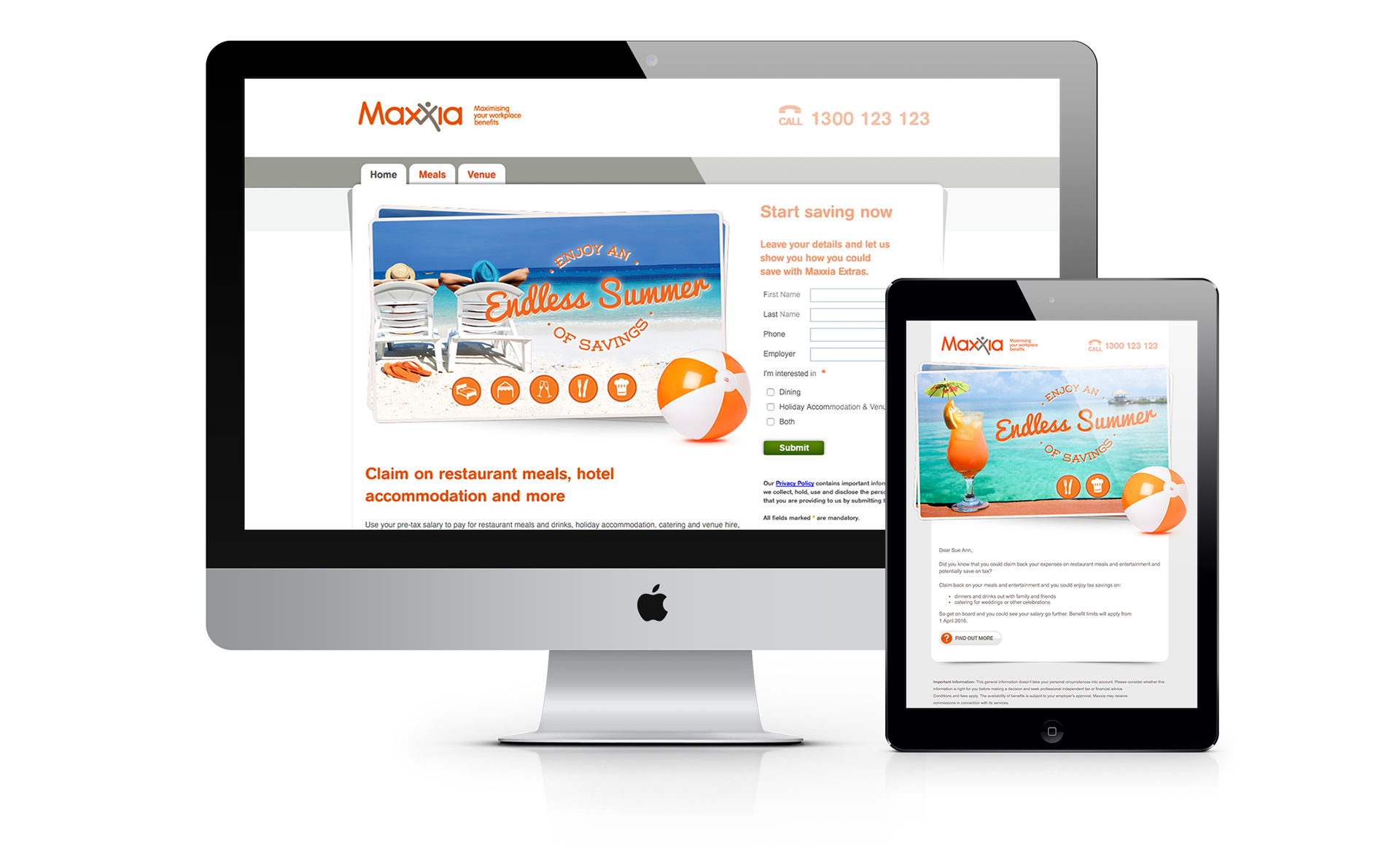 More For Your Dollar
With an educational focus its purpose was to point out what's included with a lease from Maxxia and how that makes your dollar go further than any other option.
The printed pieces urged customers to find out more about these savings by directing them to a landing page where they met Greg; a real customer talking about the savings he made with Maxxia.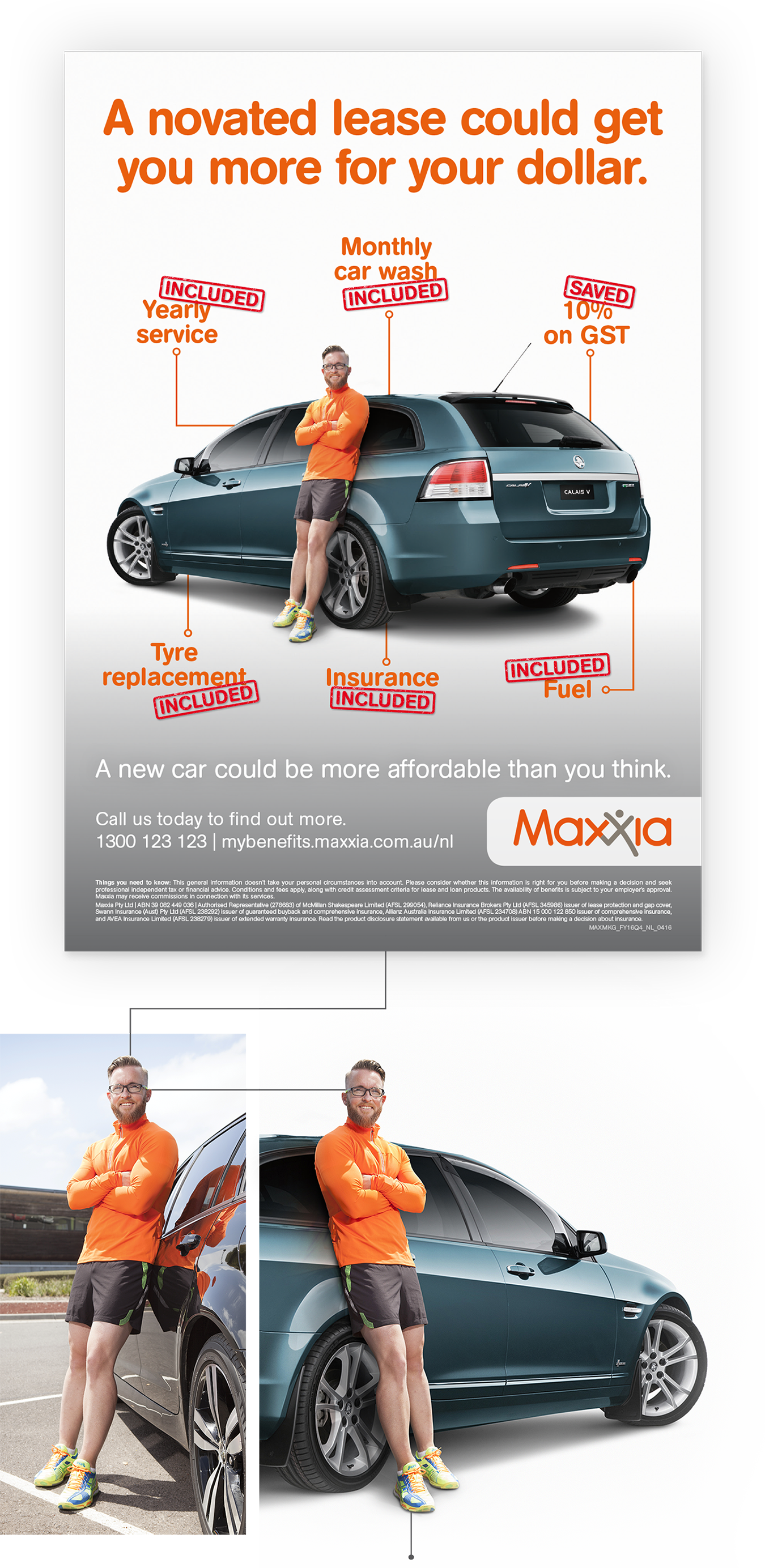 Photo manipulation was used here - figure was removed from the original image and placed with another.